Norwia and Electric Friends
Electric Friends camera robotics uses Norwia fiber optical technology
Norwia provides the robotic camera manufacturer Electric Friends with a custom-designed CWDM system for fiber optical transport of HD-SDI as well as emerging IP broadcast signals from camera and monitors. Each system is also capable of transporting legacy control signals such as TALLY, RS-422 as well as IP-based control data.

Each system is installed in the Electric Friendsí Trolley, which is the central component of an Electric Friends Trolley / Tower / Rail / Trolley Control system.

The standard configuration cover:
Camera video signal (HD-SDI)
Black & burst synchronization
Prompter monitor (HD-SDI)
Program monitor (HD-SDI)
Ethernet
Additional wavelength pair available for 2nd Gb/s Ethernet or 3rd monitor signal
RS-422 available for broadcaster (e.g. Camera lens-control)

2018 April 7 - April 12
NAB 2018
Visit Norwia at UTAH Scientific Inc booth SL6324
At NAB 2018, Norwia will showcase the industry's highest density optical transport platform with our latest addition to the renowned

miniHUB Optical Transport Platform:
New 32 optical conversions in 1RU

Ultra-high density with HD-BNC connectors
Dual DA outputs or loop-through on all channels

Mix and match among our range of AutoSFPģ's in a single frame:

Dual Rx or TX
Transceivers
Transponders
1310nm, 1550nm, CWDM lasers and more

All active components are hot-swappable
New 18 channel CWDM filter with better specifications

Optional 2 optical outputs for fiber redundancy

Supports ST2022-6 and ST2110
We are also introducing the brand new
HUBbox MKII
for applications requiring only single or dual optical conversions:
New design with AutoSFPģ, one hardware supports all models
Dual DA outputs or loop-through
Wider range of SFP's supported
Our sales team is looking forward to guiding you through all our product offerings, and will assist you with system solutions for your applications.
IBC 2017
InBroadcast InSight at IBC 2017 Norwia
Norwia is focused on providing quality, cost effective while solving the technical challenges for Optical transport. From IP to SDI, including all signals between Norwia can provide a solution that is tailors to ones needs. Not only tailored but one that can be changed on the go to suit the next needs of our customers. Norwia solution areas include Broadcast stations, Sporting arenaís and Arts, Remote production, Ring networks, Camera remote solutions and Contribution networks.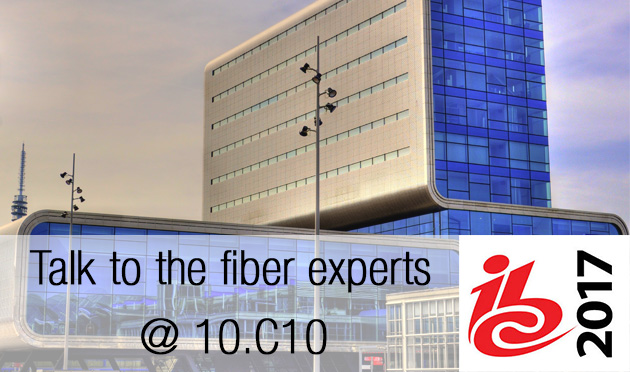 2017 September 14 - September 19
IBC 2017
Visit Norwia at IBC 2017 booth 10.C10
Meet the Norwia team who will guide you through our latest products and solution news, for example our NEW frame options. Expanded SMC range for camera transport and solutions that will make your SDI and IP hybrid transport a simple matter.

See you soon!

Norwia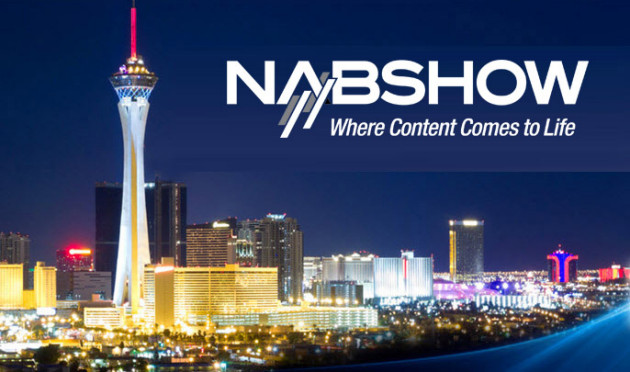 2017 April 24 - April 27
NAB 2017
Visit Norwia at NAB 2017 at UTAH Scientific stand N4506 in the North Hall
Here you will meet our CEO Tore Steen and our Chief sales and Marketing officer Tracey Ford who will guide you through our latest products and solution news, for example the new SMC range.

This is a new SMPTE media multi camera convertor with power supply. You will also find other news and of course our miniHUB concept.

Most Welcome!

Norwia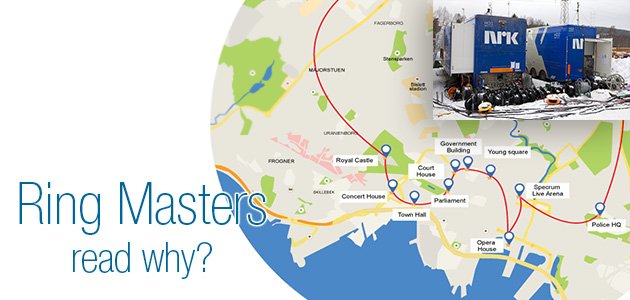 Ring Networks
NRK uses miniHUB's flexible optical transport system for their Metro Ring Network
Faced with both growing requirement for live outside broadcasting and concerns over reliability and cost of both microwave and satellite links, the Norwegian Broadcasting Corporation(NRK) developed a fiber ring architecture for video transport across Oslo.
The use of the innovative Norwia miniHUB solutions with its AutoSFP cards has enabled a highly resilient and redundant transport of video and data to each node across the metropolitan fiber network.

"We can go live with just a few minutes setup and we have achieved 100% availability since launch."
- Erik Hansen, NRK


Read the story:
Customer Experience - NRK Ring Networks
In the press:

TM Broadcast - Zoom in Norwia distribution TMI
( Online Magazine )
TM Broadcast - Zoom in Norwia distribution TMI
( PDF Download )
In Broadcast - Norwia Video Transport Solution for NRK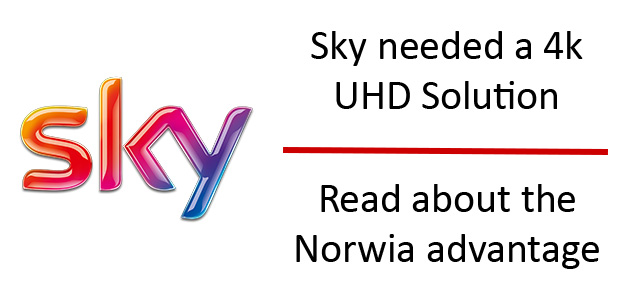 Sky high with Norwia UHD 4k solutions
Sky chooses MiniHUB's flexible optical transport system chosen for internal distribution of Ultra High Definition / 4k video
"The Norwia miniHUB met all our capacity, distance and SDI-HDMI conversion issues and did it with incredible power and flexibility," said Bruce Kruger, Director, TV Engineering, Sky (UK). "Not only does Norwia solve today's optical transport solutions but the flexibility of the miniHUB Auto-SFP functionality makes it easy to broaden or change the scope of how we use the solution moving forward."


In the press:
The Broadcast Bridge - Sky Chooses Norwia UHD 4K Optical Transport
SVG Europe - Sky utilising Norwia AS miniHUB for 4K distribution at Osterley facility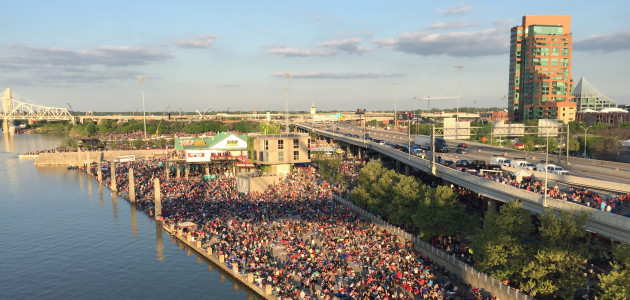 Utah Scientific Fiber Solutions Power WDRB-TVís "Thunder Over Louisville"
Norwia fiber-transport technology played a starring role in WDRB-TV FOX 41ís all-HD live coverage of the 2016 "Thunder Over Louisville"
Utah Scientificís UTAH-100/XFD fiber-distribution frame with Norwia fiber-transport technology played a starring role in WDRB-TV FOX 41ís all-HD live coverage of the 2016 "Thunder Over Louisville" event in Louisville, Kentucky. Over a single bidirectional fiber, the UTAH-100/XFD supplied key content elements and the main program feed for WDRBís sprawling 22-camera coverage of Thunder Over Louisville, an airshow and fireworks extravaganza that marked the official opening of the Kentucky Derby season on April 22.


In the press:
Sports Video Group - WDRB-TVís "Thunder Over Louisville"
IBC 2015
InSight at IBC 2015 Norwia
Norwia's Chief Sales & Marketing Officer Tracey Ford highlights a few of the products and developments on show at the IBC 2015 stand. See the incrediably flexible miniHUB system with Norwia's AutoSFP technology and their Hybrid remote product system for SDI and IP.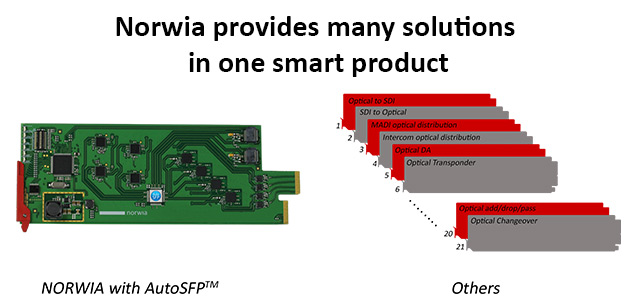 The Format Flexible, Application Flexible one-card solution
The next generation Optical fiber distribution system is here and going to change the way you think about fiber based products
Just imagine a system that is so flexible that it cuts your inventory of Optical products down to 1 product! It's a true 1 card solution that can be used in many different situations and be reconfigured on the fly to provide Optical links, CWDM distribution, Optical distribution, Transponders plus Add/Drop/Pass networks. This is application flexible!

The one-card solution is also Format flexible and able to change from SDI signals to Ethernet in seconds!

If you want your TCO "Total cost of ownership" to work positively in your favor then read on through our website or contact us to arrange a demonstration to see the miniHUB optical fiber distribution system.